2018 best beauty investments for your skin
Beauty buys your skin will thank you for
2018 best beauty investments for your skin
Beauty buys your skin will thank you for
When it comes to looking after your skin there's so much choice. Even if you can narrow down the brands you like (cruelty-free, environmentally friendly, sustainable), there are all the beautifying products you may (or may not) need, and the only way to find out is by trying them… or trusting us when we say we've got your 2018 beauty buys sorted.
One. A superstar sunscreen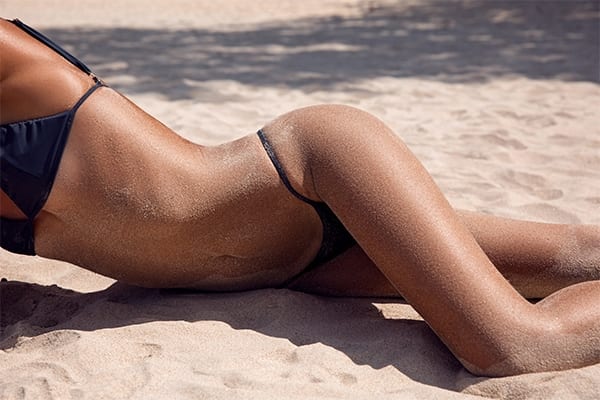 It's a must, so it's worth investing in sunscreen that's both skin-friendly and earth-friendly. Many sunscreen formulas contain chemicals that do protect you from the sun's rays, but that is not that great for your skin. Plus research has shown that oxybenzone is causing damage to our reefs* – so check your ingredients label. For your daily work-week sunscreen, Skin Juice's Sun Juice is perfect. Mineral-based, this daily sunscreen also contains nourishing and natural superfood ingredients like avocado, Kakadu plum and green tea. Apply daily come rain or shine to keep your skin protected.
Two. Find a moisturising all-rounder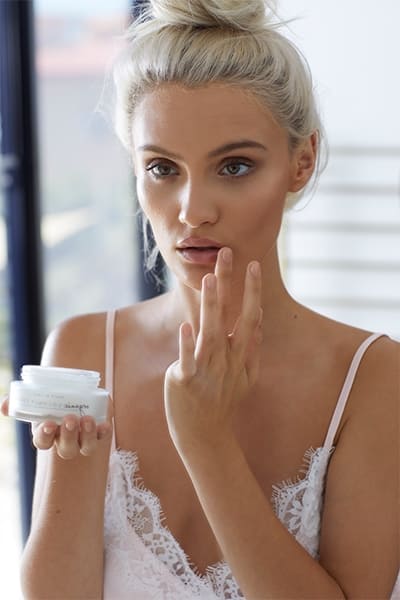 Too many products can equal far too many ingredients being used on the skin, and unless you have very dry skin, your body is pretty great at maintaining your skin's natural oils. We say invest in an all-round moisturiser that you can use to hydrate dry lips, soften your hands or even moisture-burst your whole bod if you're in the pampering mood. Naturally nourishing Coconut Cream has it all, it's kind, it's caring, it locks in moisture and smells delicious. https://sante.enjo.com.au/coconut-cream.html
Three. A quality makeup remover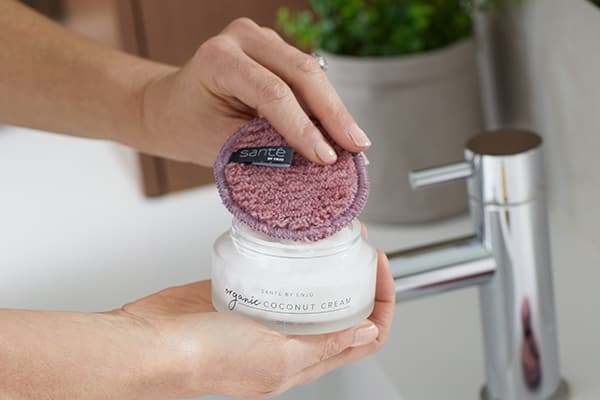 You should never underestimate the power of a great makeup remover to keep your skin looking good. You don't want to risk using a makeup remover that may leave makeup behind (this could be ageing), or a makeup remover that's full of drying chemicals (this could give you a dull complexion). Make sure you remove your makeup absolutely, for bedtime beautiful skin and invest in Santé Makeup Removers. Just water + super fine makeup-removing fibres to remove all traces of makeup!
Four. A great concealer
If you look after your skin, your complexion will look after itself. Maintain a kind and caring skin care routine and embrace your au-natural skin self. If going bare-faced is too much, investing in a good concealer is the perfect way to hide any imperfections, while letting your skin breathe and look it's best. Choose a light-reflecting concealer for brightening under your eyes and highlighting cheek and brow bones, and opt for a matte concealer to cover up any imperfections you'd rather not draw attention to.
Five. Exfoliator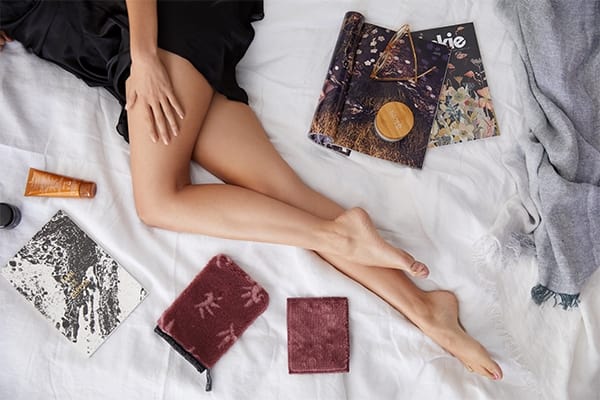 Exfoliating is the perfect way to buff your way to a brighter, velvety smooth complexion, keeping your skin looking and feeling its best. Invest in a sustainable solution with Santé's super gentle exfoliating fibres. They are reusable and perfect for dry body brushing too!