Delicious spices that give you divine skin
Spice up your skin care routine
Delicious spices that give you divine skin
Is your skin looking for a little boost? And do you want to harness natural ingredients only?
Your pantry might hold everything you need to soothe, revitalise and give your skin that little mid-winter pick-me-up.
Beautiful, healthy skin is something we're all looking for, and it can be affected by the foods we eat, exercise we undertake and the products we choose to maintain a kind and caring skin care routine.
Spices have been used for medicinal and skin care purposes for just as long as they have been used to enhance the flavour of our cooking. The potent and natural nature of certain spices means they have bountiful beauty benefits.
We cover some of the best below – but remember, when using anything new on your skin always test on a small area first, and share your favourite nice and natural skin care gems in the comments section.
Turmeric for glowing skin
Native to India and a member of the ginger family, turmeric is earthy, aromatic and packed full of skin-brightening properties, while offering many other skin caring benefits whether ingested or applied topically. The best way to utilise the golden spice for glowing skin is when it's applied as a mask. Simply mix 1 tsp turmeric with 1 tsp of honey and 1 tbsp of milk in a small bowl, mix to form a paste. For the best results, start by cleansing your skin with the Santé Face Glove to leave your skin clean and clear. Use a Santé Makeup Remover to apply the turmeric paste evenly on the skin. Leave for 5-10 minutes to allow the skin-loving spice work its magic. To reveal your gorgeous glow, simply wet a Santé Makeup Remover and remove your turmeric mask.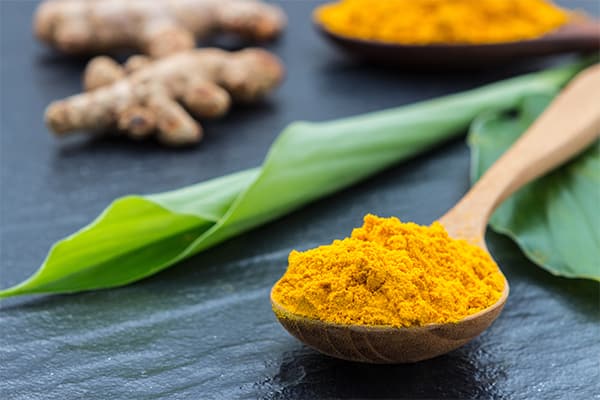 Ginger to reduce inflammation
A perennial herb indigenous to China and India, fresh ginger is a recognised superfood containing a multitude of antioxidant properties that work to fight free radical damage by boosting blood flow and removing toxins from the blood, helping keep your skin looking sublime. Mix a little ground ginger with some coconut oil to create a moisturising mask with soothing anti-inflammatory properties.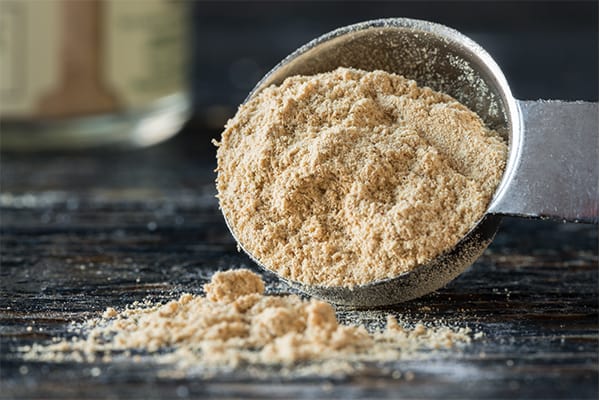 Cumin for anti-ageing
A member of the parsley family, cumin seeds are steeped in history dating back as far as the ancient Egyptians - the original skin care trendsetters. Tiny seeds full of vitamins, zinc, calcium and potassium, their antioxidant nature is what we seek for our skin, and studies evaluating cumin's antioxidant content found cumin more effective at ridding free radicals, so much so, it performed better than vitamin C1 – the Holy Grail for antioxidant activity. Try boiling a handful of black cumin seeds in clean water, strain the seeds and drink the infused water for the flavour-full benefits.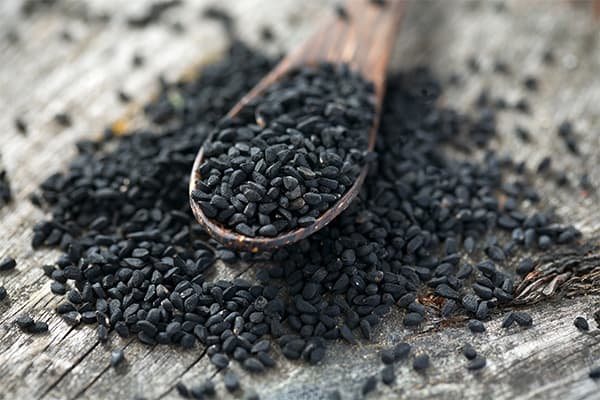 Fennel for detoxification
Originally grown in southern Europe, fennel seeds come from the fennel plant and are an amazing source of vitamins and minerals. The fennel seed is actually a fruit and holds essential oils that have nourishing and moisturising properties for the skin. In addition, fennel has long been used for its detoxifying properties, try fennel tea for purifying and soothing the skin from the inside out, or apply fennel oil topically to moisturise and reduce the appearance of fine lines and wrinkles.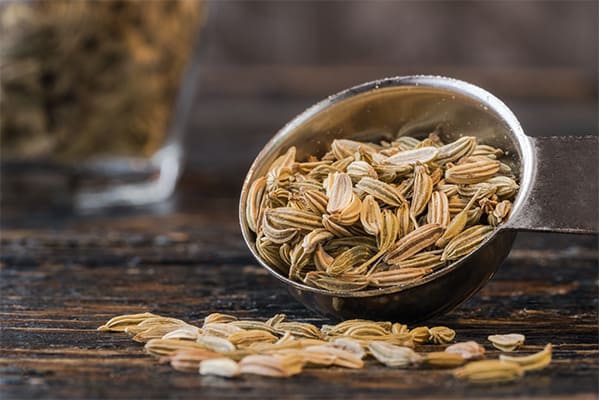 Clove for its antimicrobial properties
Grown in tropical climates around the world, clove oil is an essential oil extracted from the clove plant and has commonly been used for dental care in addition to adding flavour to foods. A highly potent spice used sparingly clove has shown to have a positive impact on acne-prone skin by helping to remove the bacteria associated with acne.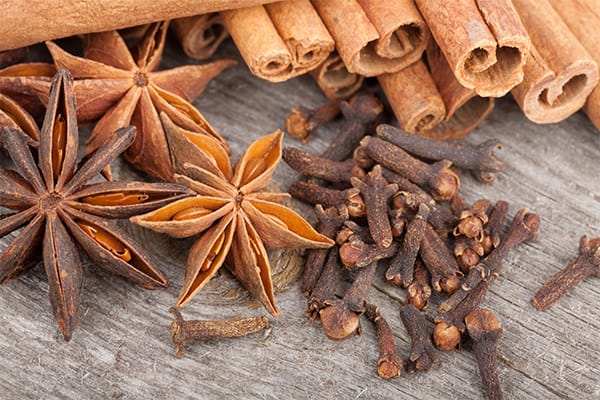 References