IS THE 'DOUBLE CLEANSE' REALLY THE BEST THING FOR YOUR SKIN?
IS THE 'DOUBLE CLEANSE' REALLY THE BEST THING FOR YOUR SKIN?
Is the 'double cleanse' really the best thing for your skin?
Removing your makeup and cleansing your skin is a beautiful skin must – the most important part of your skin care routine…but that doesn't make the process any easier, especially at the end of a long day. We've got our simple and sustainable skin care routine down, and now there's talk of doubling the process.


With the best interest of our skin in mind, we want to know what the double cleanse is all about; why we are changing the daily skin care routine; and is the change going to be worth it?

We've reviewed the double cleanse and you'll be pleased to know…we have our own answer to the ultimate cleanse…and it's quicker and kinder.

What does double cleanse mean?

In Japan and Korea, the double cleanse has been the way to cleanse for a while now, and it's all in the name. The whole idea behind the double cleanse is that cleansing just once isn't enough to effectively remove makeup, impurities and dead skin cell build-up. So instead of just cleansing your skin once, you start off with an oil-based cleanser that removes makeup and attracts impurities from deep within the pores. And then the second cleanse involves using your cleansing product of choice. Because you've already removed makeup and impurities during the first 'cleanse', the second cleanse is thought to be far more effective.

Essentially the double cleanse involves an effective way to remove your makeup and build-up of daily impurities, and a second step to cleanse the skin and remove anything left behind during the makeup removal process.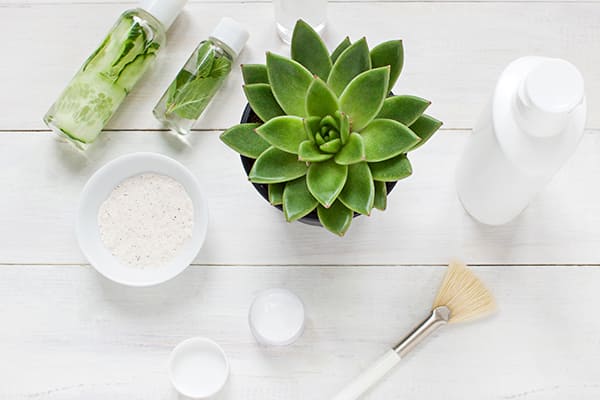 What are the benefits of double cleansing?

If you don't effectively remove makeup and impurities from the surface of the skin, they have nowhere to go but into your pores, building up day after day. Not only is this bad for the condition of your skin, it's also counterproductive when applying other products.

Effectively cleansing the skin will allow your skin to breathe and work to regenerate and repair itself, and it also means that any nourishing beauty treatment you use on your skin will be more effective, not just smoothed over blocked pores.

How often should you double cleanse?

Ensuring you remove your makeup and cleanse your skin should be a part of your daily skin care routine. If your current makeup remover isn't removing everything effectively, you need to double cleanse every time you wear makeup.

If you wear makeup often, it's essential that the products you use to double cleanse are kind to your skin. Protecting your skin and the natural balance of hydrating oils should always be a priority, doubling the skin care process means doubling the number of products needed…and potentially using more products that contain harsh or unknown ingredients. With that said should we be double cleansing at all?

Santé… the answer to the double cleanse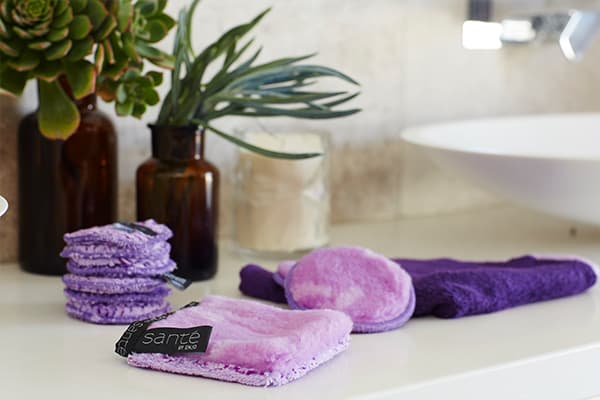 We're all about minimalism when it comes to skin care, but if you've already redefined your skin care routine and use Santé – you've probably been double cleansing all along.

Santé Makeup Removers are your first step in the double cleanse process and remove makeup so well they've been declared 'Best Makeup Remover' by Cosmopolitan Australia in their 2017 Beauty Awards (find out why here). Just add water and the super fine, wedge-shaped fibres reach deep into the pores to lift makeup and impurities, trapping them in the weave.

Step two, using the soft side of your Santé Face Glove and water, cleanse your skin to remove any remaining makeup, to stimulate circulation and promote clean, healthy, glowing skin.

Your double cleanse is complete!

For an ultra-nourishing and kind double cleanse, add coconut oil to step one. Massage Santé Coconut Cream into your skin (this works especially well to remove waterproof mascara), and then use your Santé Makeup Remover to lift away the coconut oil, along with your makeup and other impurities.

The best part about the Santé double cleanse is that you're not increasing the amount of product used on your skin, there are no harsh ingredients – and you can double cleanse to your heart's content over and over again, simply place your Santé skin care products in their Laundry Bag and wash to use again.