It's official… we're good for you
The skin care specialists have spoken… we're liking what we hear, and so will your skin
It's official… we're good for you
The skin care specialists have spoken… we're liking what we hear, and so will your skin
For those of you who don't know, Santé skin care creates a range of fibre-fresh skin care products that remove makeup, cleanse + exfoliate, leaving your skin looking beautiful and bright using just water.
We exist because when it comes to skin care we believe in three things; a simplified skin-loving routine, next-level makeup removal and sustainable beauty, and because we're naturally nice, we wanted to put our skin care products to the test and make sure your skin is going to be loving them as much as we do.
The test
Dermatest is a super reliable research institute that employs dermatologists to apply tests and digital analysis to skin care products and employs volunteers to report on user experience to ensure skin care products are safe, effective and loved by the users (that's you guys).
All tests are closely monitored by the dermatologist so that expert advice and skin treatment is available at the drop of a hat.
Our cleansing products used twice-a-day (morning + evening) were tested under clinical-dermatological conditions and our entire skin care routine was tested on a user-experience group to find out about how they felt about switching to a fibre-fresh skin care routine.
The verdict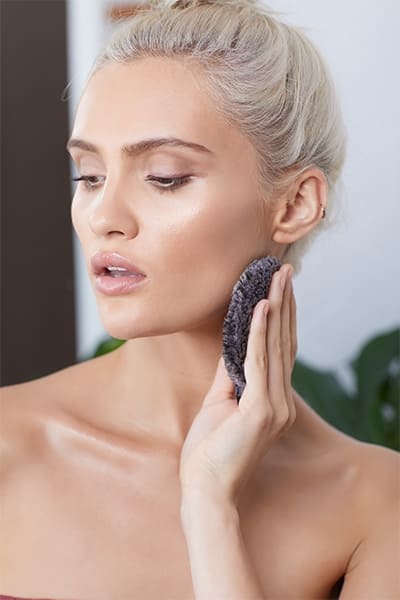 The skin care specialists have spoken, and they have confirmed our skin-loving status.
Our Makeup Removers may be award-winning, but it was our super-star cleanser that received the best props. When used in the morning and evening under clinical-dermatological conditions it gave our test subjects "substantially improved evenness and improved appearance of pores" – not too shabby.
Of those who tested the entire Santé skin care routine (which includes our award-winning Makeup Removers, Face Cleanser and Exfoliators) 90% confirmed our naturally nourishing 3-step skin care routine is the way to go and they would recommend fibre-fresh skin care to others.
Are you always looking for a way to feel good and implement routines that contribute towards your health and well-being? Amazing – us too, and 70% of our Dermatest testers agreed that removing makeup, cleaning and exfoliating with our skin care range gave them a positive sense of well-being.
So if you want to feel better about yourself and your sustainable skin care routine, and you wouldn't mind improved pores and skin evenness – what are you waiting for, shop the range.