The answer to no mess exfoliation
Keep skin smooth + luminous with none of the mess
The answer to no mess exfoliation
Keep skin smooth + luminous with none of the mess
From dry exfoliation (aka dry body brushing) to in-shower exfoliation, it's important to exfoliate on a regular basis to keep your skin in good condition. But exfoliating can be messy (and if exfoliating involves clean-up, you're less likely to do it consistently), too harsh (red blotchy skin is not what you want), and it can be damaging to the environment (too many chemicals down the drain).
So what's the answer to zero-mess, chemical-free, skin-loving exfoliation? You'll have to keep reading to find out – but first, the benefits.
Benefits of regular exfoliation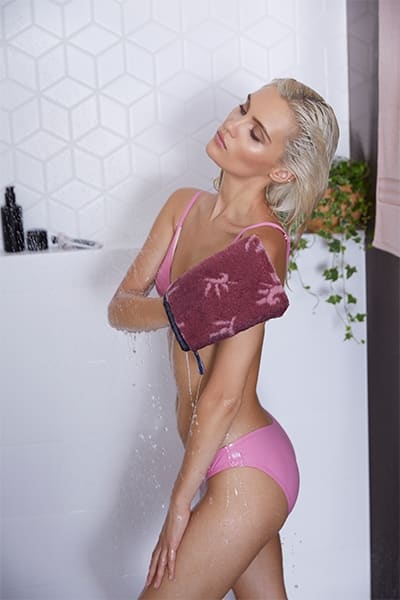 Exfoliating sloughs away dull, dry and dead skin cells, revealing bright skin underneath
Regularly removing dead skin cells prevents pores becoming blocked and pimples popping-up
Exfoliating helps boost circulation that gives you that glowing complexion
Removing dead skin cells also helps hydrating moisturisers absorb more easily
The best way to exfoliate your face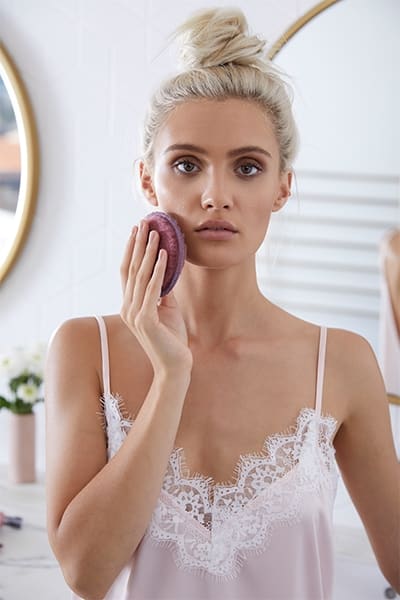 If you don't exfoliate your face, start now and you'll notice an immediate improvement in the tone, smoothness and overall appearance of your skin.
Before you start, remove all of your makeup and cleanse for a clean base.
Exfoliating once-a-week is perfect if your skin is generally happy, however, if you experience dry or oily skin you might want to try exfoliating 2-3 times a week.
Santé's exfoliating discs are made up of fibres that stimulate the skin's surface.
Simply wet the disc and use lightly in a soft circular motion for about a minute. The fibres will pick up dead skin cells, reach into the pores and smooth the surface. Your skin will instantly feel smooth and soft.
Keep pressure to a minimum and allow the fibres to move freely, your skin will instantly feel smooth and soft.
The best way to exfoliate your body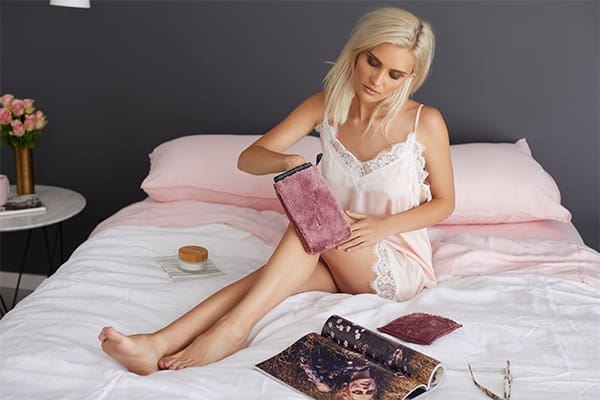 Exfoliating top-to-toe might seem like a big effort, but it's totally worth it when your skin feels silky smooth and looks bright and healthy.
Santé's Body Cleanser has both your dry and in-shower exfoliating routine covered.
Before you hop in the shower simply place the Body Cleanser on your hand with the exfoliating fibres palm-side up. Start from your feet and work your way up making long, sweeping strokes with the fibre, making sure you're always brushing towards your heart.
Breathe deeply and spend 2-3 minutes dry body brushing before you shower. The ritual is calming and will help boost your circulation.
When you hop in the shower wet the Body Cleanser and use the exfoliating fibres in a soft circular motion to exfoliate every inch.
No messy scrubs, no residue and no chemicals. The fibres stimulate the skin's surface effectively with just water, helping keep your skin smooth and hydrated.
Then simply switch sides and smooth the cleansing fibres over your skin. Your skin will be smooth, soft and glowing in no time.
Have you tried our exfoliating products? Let us know what you think in the comments!