RECONNECT AND GET BACK ON TRACK FOR SUMMER
5 wellness retreats that will have you feeling good inside and out
Reconnect and get back on track for Summer
5 wellness retreats that will have you feeling good inside and out


In Australia, we get to start each New Year enjoying the summer sun on our skin and the great outdoors! Full of optimism for the year ahead, we're more inclined to look after our bodies and minds and live well … and let's face it, it's far easier to drag yourself out of bed and do some exercise any day of the week when the sun is shining.

It's not really surprising that for most of us, by the time winter rolls around our motivation and good intentions for a happy and healthy year have ebbed away along with the warm weather and blue skies. We succumb to the mid-year slump, where exercise and eating-well takes a backseat and longer nights see us spending more time curled up on the couch. It may be that the long winter was perfect for catching up on that boxset…but as summer emerges, it's time to reassess our goals, re-energise and get back on track and feeling good!

The words 'summer' and 'holiday' have a nice ring to them, but after the seemingly long winter months – why wait to feel good. Shake-off your winter skin and get ready to mentally pack your bags as we introduce you to 5 wonderful wellness retreats in the most beautiful settings around Australia.

Rejuvenate and reconnect with the self for summer.

1. Kangaroo Island Health Retreat – South Australia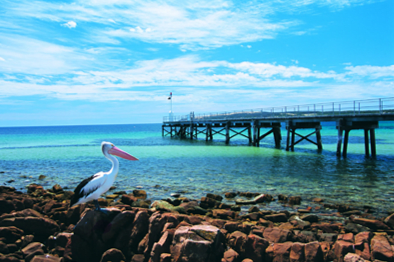 Located 16kms off the Fleurieu Peninsula in South Australia, Kangaroo Island is a paradise of outstanding natural beauty, the perfect setting to recharge and reconnect. Offering a range of detox programs that include yoga, Pilates, massage treatments, gourmet food and culinary lessons; all while staying in a private studio with ocean views, Kangaroo Island Health Retreat offers the perfect environment to nurture your sense of well-being.

2. Harmony Hill Wellness and Organic Spa Retreat – Tasmania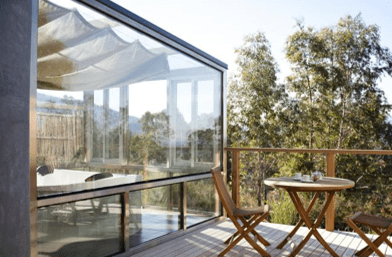 In a beautiful southern Tasmania setting and designed using Feng Shui principles, Harmony Hill Wellness and Organic Spa retreat promotes a feeling of peace and balance. Aimed at busy people who need to feel 'new' again, this retreat offers a range of eastern and western natural therapies. With their 5-day retreat option, guests will experience individual spiritual counselling, daily Ayurvedic therapies, meditation and yoga classes, bushwalking, access to infrared sauna and time for individual relaxation and reflection. A visit to Harmony Hill promises guests will leave feeling completely renewed.

3. Bush Creek Buddha – Melbourne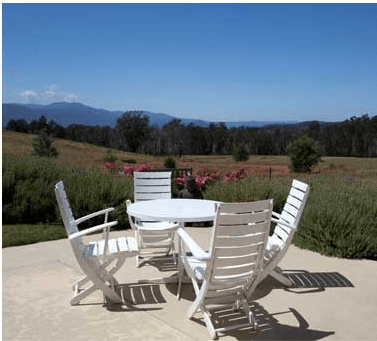 Situated outside of Melbourne within Victoria's breathtaking countryside, Bush Creek Buddha offers a unique luxury escape for those who love, live and breathe yoga; and for those beginners who seek relaxation by the bucket load and want to dip their toe into the yoga pool. The boutique resort has been designed to reflect the surrounding natural beauty and to promote relaxation from the moment you arrive. Bushwalking and horse riding are additional activities you can incorporate into your stay and are the perfect reason to get up and outdoors on a summer morning in the countryside.

4. Kalyaana Spa & Wellness Retreat – Western Australia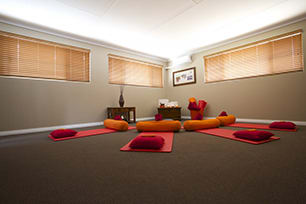 With the option to custom-design your retreat package, the focus is most certainly on you when you book to stay at Kalyaana Spa and Wellness Retreat. Located in charming Bridgetown in the picturesque South-West of WA, this retreat boasts a modern-oriental style, exclusive spa facilities and a level of personalised care and service aiming to exceed your expectations. This retreat has everything you could possibly need for optimal wellness.

5. Golden door Health Retreat – New South Wales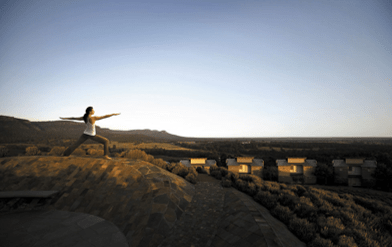 Nestled within the beautiful Hunter Valley, Australia's oldest and most visited wine region, Golden Door Health Retreat promises the very best in relaxation, holistic health and fitness. For those looking to relax and recharge Golden Door offer world-class resort and spa facilities, an indoor infinity pool and beautiful library where you can feed the mind. If you're seeking motivation to make a change in your life, all-inclusive health and wellness programs are available, and they include educational seminars and workshops to help you achieve lifelong wellness.