The best (and easiest) skin care routine for men
Yes, skin care can be easy and effective… with the right products


Research tells us a lot of men avoid skin care products as they don't enjoy the feeling of chemical cleanser, they are put off by the tight feeling your skin can have after cleansing, they wouldn't know what products to choose, and it can be time-consuming and complicated.
We think it's fair to say when it comes to skin care, women have got it down – we have the products (and the patience) to incorporate a kind and caring skin care regime into our morning and evening routine no problems.
As we know, looking after our skin is important for both health and appearance, we don't want men to miss out on having clean and clear skin…especially since we know skin care can be both effective and easy with the right products.
The products explained
Men's Face Duo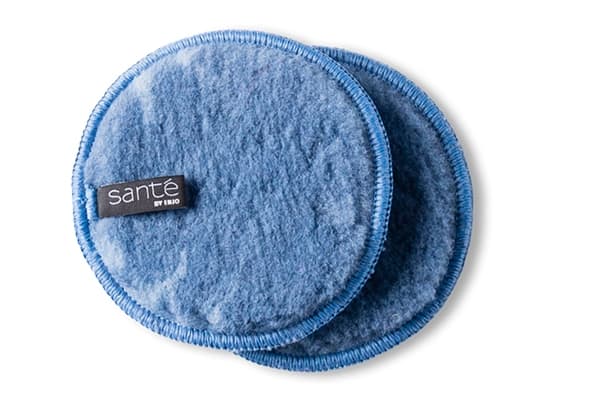 Specially designed with the modern man in mind, the Men's Face Duo is a two-sided skin care saviour. The soft fibre side works to cleanse the skin on a daily basis, the superfine fibres lift dirt, impurities and sunscreen from deep within pores without the need for any harsh chemicals. It's quick and simple to use, just add water and your skin won't feel tight or taught like it might when using liquid cleansers.
The rougher fibre side is for weekly use and works to exfoliate the skin, sloughing off any build-up of dead skin cells and helping prevent ingrown beard hairs by physically stimulating the skin's surface like no other product.
Body Glove
Move aside all other shower pouffes, sponges and loofahs – all you need is a Body Glove for minimal fuss skin care from top to toe. Like the Face Duo, the Body Glove doubles up to cover male cleansing and exfoliating needs. Unlike a body wash or shower gel, the fibres on the body glove physically remove dirt helping prevent build-up, blocked pores and ingrown hairs leaving you feeling fresh and comfortable in your own skin.
Suitable skin types
The great thing about removing chemical ingredients (aside from making the skin care process faster), is that the products can work for all skin types.
Dry skin
Dry skin can be prone to flaky or even red aggravated patches of skin which chemical products can exacerbate. Cleansers often leave dry skin feeling taught and drier, the Face Duo harnesses the natural hydrating properties of water, using the fibre technology alone means the natural oils of your skin aren't affected, and you're effectively removing dry, flaky skin thanks to the fine fibres.
Oily skin
If you have oily skin it's tempting to reach for the nearest chemical cleanser that uses alcohol or other chemical ingredients to dry your skin out and strip the skin of excess oil. It may seem to work, but our bodies are designed to bring things back into balance, so when you remove the skin's natural oils quite dramatically, cells overcompensate to produce oil your skin craves and needs as your protective barrier. The problem continues. The Face Duo fibres are designed to lift and trap dirt and impurities (including oil) from the skin's surface naturally without excessive drying. Try maintaining a consistent skin care routine and over time your skin will balance itself out, and the great thing about cleansing that's chemical-free is that it's safe to cleanse a few times a day to refresh your skin if it gets super oily.
How simple is the routine?
Very.
Step 1
Wet your Men's Face Duo/Body Glove.
Step 2
Using the soft side, work over your skin in a circular motion (daily). Using the exfoliating side and gently brush over the skin's surface (weekly).
After use simply rinse and hang up to dry.
Step 3
Wash your products once a week to use again… these products last up to 3 years.