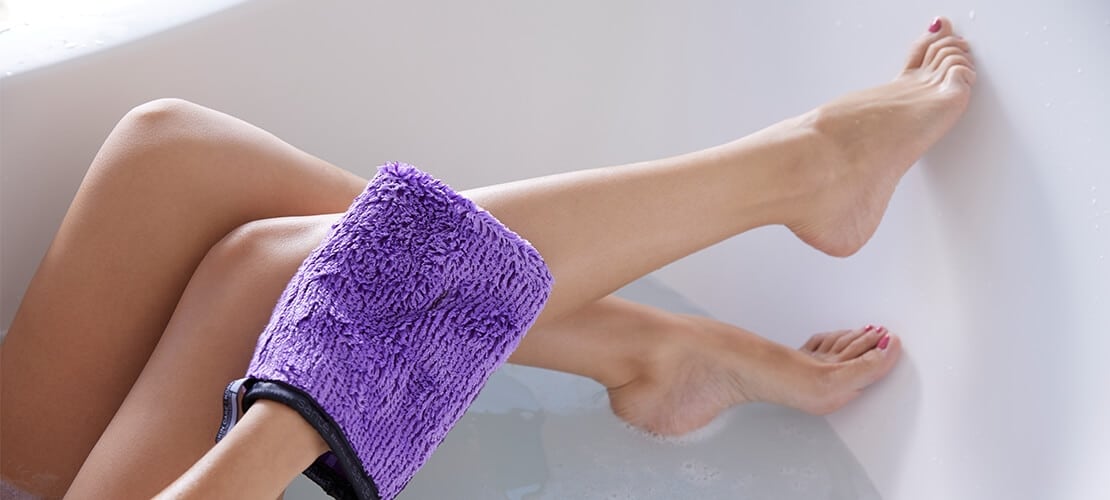 WINTER SKIN…BE GONE
Your guide to glowing summer skin...naturally
Winter skin...be gone
Your guide to glowing summer skin...naturally
Let's just start off by saying what we're all thinking…we're. So. Happy. It's. Almost. Summer. It was a long (and wet) winter and although we're enjoying the respite spring has brought us, just thinking about all that summer stretched before us…we can almost taste the salty ocean air…and it tastes good.
The beach and summer go hand-in-hand, and with all those long glorious days in the sunshine, it's time we polish up our winter skin.

Like with anything, it's down to the prep work – and being strong advocates for simple skin care and taking things back to basics, here are our top tips for luminous skin, naturally!


Never a dull moment
When the Aussie sun shines bright, there's rarely a dull moment, but it's easy to let your exfoliation standards slip through the winter months, and dull skin is the last thing you want to take to the beach. So now's the time to rectify the problem. Regular exfoliation with Santé's sustainable fibre Body Glove brings your skin to life, by buffing away dead skin cells and allowing bright and healthy skin to shine through…for beach-ready skin at a moments notice!
Go makeup free
We all want to look and feel our best, and even a touch of rouge has the power to brighten your day and lift your mood in an instant. However, we need to let our skin breathe, especially in warmer weather. Going makeup free does wonders for your skin's health, and now you can prep your skin naturally and remove your makeup (without chemicals) with Santé's handcrafted fibre Makeup Removers. Perfect for gently cleansing with just water, leaving your skin feeling soft, supple and hydrated, while maintaining the natural harmony of your skin's oils…who needs makeup at the beach anyway?
Exercise
Regular exercise and being active is a must for a healthy lifestyle…but it turns out exercise is good for your complexion as well as your waistline. An early morning walk along our gorgeous coastline is exercise enough to get your heart rate up and boost your bloods circulation, meaning more oxygen to your skin cells for a gorgeous glow. So introducing exercise into your daily routine can be good for your health, wellbeing, soul and skin, too many wins not to get moving.
Image source
Protect and perfect
Luminous skin starts from within, and not from baking in the sun's harmful rays. Protect your skin this summer with a mineral-based broad spectrum sunscreen, of the environmentally-friendly variety (naturally). Being all about removing harmful chemicals from your life, we love that mineral-based sun protection contains healing and protective ingredients such as zinc and titanium that sit on the skin rather than being absorbed like chemical sunscreens. Don't forget that removing your heavy sun protection is just as important for healthy skin, the Santé Body Glove offers chemical-free cleansing…and why not use cooling Aloe Vera to nurture your skin after a day in the sun.


Image source
Diet makes a difference
We all know staying hydrated is necessary to beat the heat and feel well during the summer months…it's also great for your skin! With so many hydrating and healthy skin superfoods out there, in the run-up to summer, we think we'll be making a few dietary adjustments. Watermelon, surprise surprise, is super hydrating, around 92% water, a fresh and fruity way to avoid dry dull skin this summer. A less obvious, yet equally delicious skin superfood are tomatoes! Containing beta-carotene and lycopene, tomatoes protect your skin against sun damage.


Image source